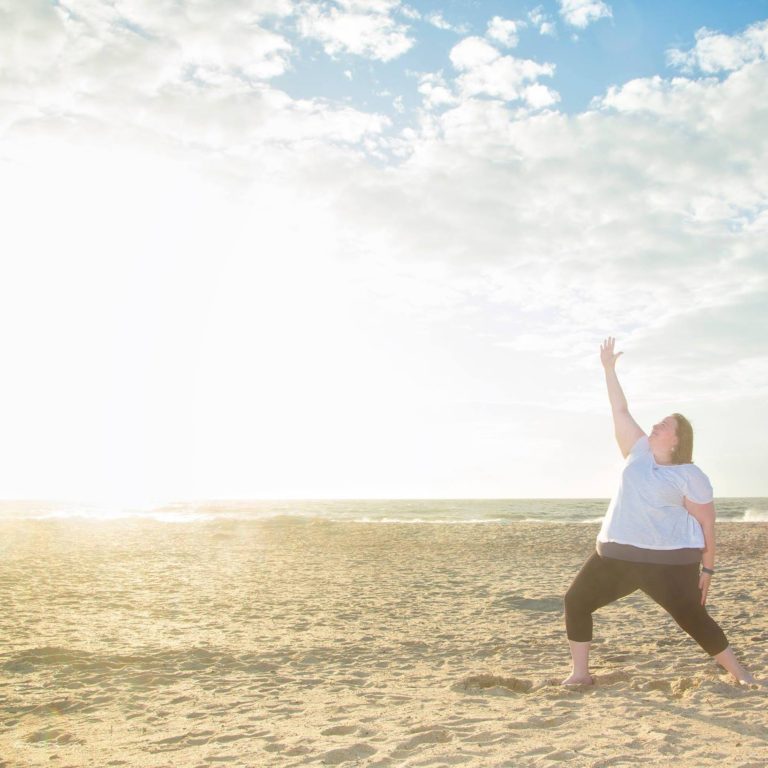 Welcome.
I am a Curvy Yoga-certified yoga teacher based in Monteagle, TN. I'm passionate about yoga for every body — including yours!
Current yoga offerings:
Aqua Yoga at the Winchester Swimplex (address: 251 Old Estill Springs Rd; Winchester 37398). $3 per class to drop in. Starting August 29, meeting Wednesdays at 6:00 pm and selected Saturdays at 10:00 am.

NOTE: The July-November schedule is now available at this link: Aqua yoga fall 2018.
---
About Liz
I first began practicing yoga in roughly 2003, but my journey into the practice was far from straightforward. My first several classes left me feeling like yoga wasn't for me … I didn't look like anyone else in the class, and I was left to struggle into poses with little guidance or support. In retrospect, it's amazing I ever came back to the practice.
But I did.
I've found a stronger connection to myself — and, by extension, the broader world — by coming back to my yoga practice on a regular basis. It nourishes my soul, calms my system, and breeds gratitude for all that is good in this world.
I became a yoga teacher to share these gifts with others in my communities — particularly those who don't see themselves in the popularized images of yoga practitioners. I believe yoga can work in any body, and I'm here to help you find your yoga.
Here is my favorite blog post about yoga: I love dogs … just not in my yoga practice.
I'm currently working on my advanced yoga studies certification (RYT-500, in tradespeak) at the Asheville Yoga Center. I have completed eight of 11 required modules and hope to earn this advanced certification in 2019.
I hope to meet you on the mat (or the pool) soon!