The beginning of a new year always brings a certain frisson of excitement: What will this year hold? What will I do with this fresh start? What are my goals? What's most important?
Here's one way to chart a more intentional 2019: The Becoming Me Project.


This online group is part book club, part sisterhood, part life coaching, part online retreat…
Honestly, it comes down to a series of feelings:
Connection … Love … Unfurling … Curiosity … Discovery …
Intentionality
So many women know they want more purpose-filled lives, but the hustle and bustle of everyday makes that feel just out of reach. If you're anything like me, you find yourself saying things like:
Once I make it through this week,

I'll have time to zoom out a little and breathe.
Sound familiar?
Yeah, I thought so.
So we'll kick off 2019 with some intention– and goal-setting activities, then in February we'll embark upon a 10-month reading-and-coaching project.
You'll read genuinely amazing books, all in community with other women. We'll chat about them as a group, and you'll have opportunities to join twice-monthly group coaching calls with me. As an optional add-on, you can also get some one-on-one coaching with me, on your schedule.
The goal is simple: By the end of 2019, you'll have looked at each area of your life (money, relationships, body image, food, career, etc.), all in a small, supportive, private community … with other women who are doing the work alongside you.
Sounds pretty amazing, right?!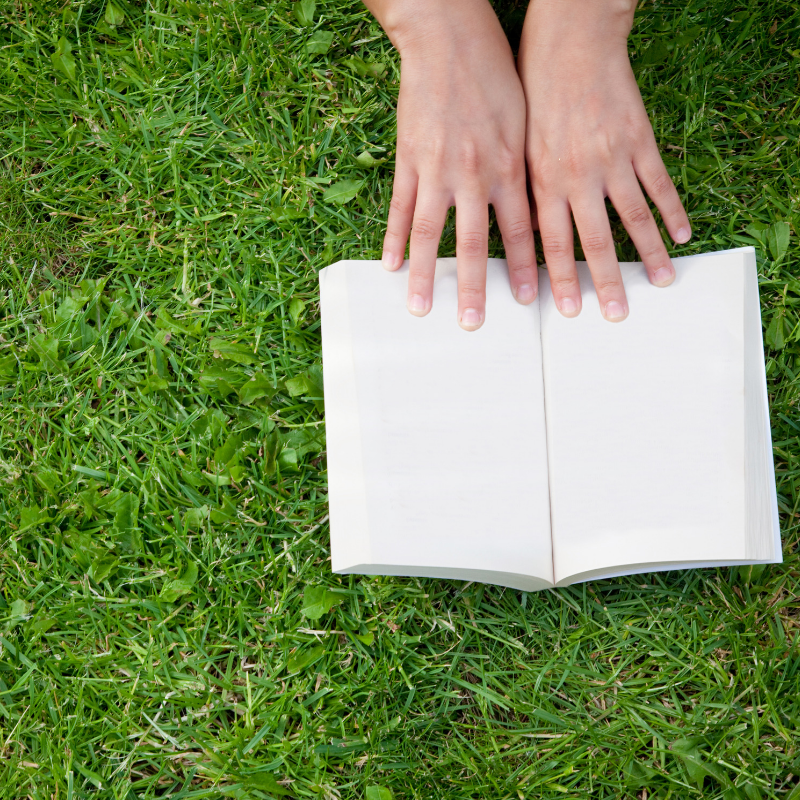 Programs like this abound in the new year, and you might be wondering why you should choose this one. For starters, this year-long project is designed to meet you where you are, with all the love and support you might need.
It won't take up gobs of your time — you need to set aside enough time to read one book per month, plus two hours monthly for the group coaching calls. (And if you can't attend them live, recordings will be available.)
You'll get weekly journal prompts and access to our secret Facebook group to stay connected — those will supplement the work we're doing, but they're by no means required.
And you get all of this — community, structure, accountability, and coaching — for an affordable investment.
Investment Options
Curious Cathy (Level 1): Get access to the secret Facebook group, the weekly journal prompts, and twice-monthly live group coaching calls (or listen to the recordings). Pay $100 now, or $10 per month through December.
Keen Kelly (Level 2): Get all of Curious Cathy, plus 3 hours of one-on-one coaching to use at your discretion throughout the year. Pay $175 now, or $18 per month.
Enthusiastic Eliza (Level 3): Get all of Curious Cathy, plus 9 hours of one-on-one coaching to use at your discretion throughout the year. Pay $275 now, or $28 per month.
All-in Alice (Level 4): Get all of Curious Cathy, 12 hours of one-on-one coaching to use at your discretion (1 hour per month, or spread throughout the year). Pay $325 now, or $32 per month.
As participants in this year-long program, you're eligible to add on coaching hours any time at the rate of $30 per hour. (This is a substantial discount over my normal coaching rate of $45 per hour.)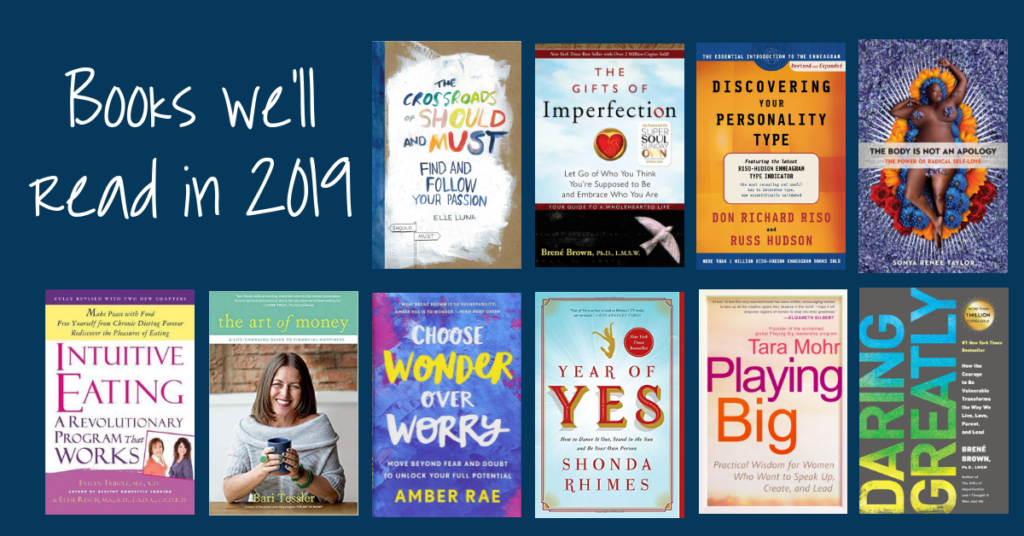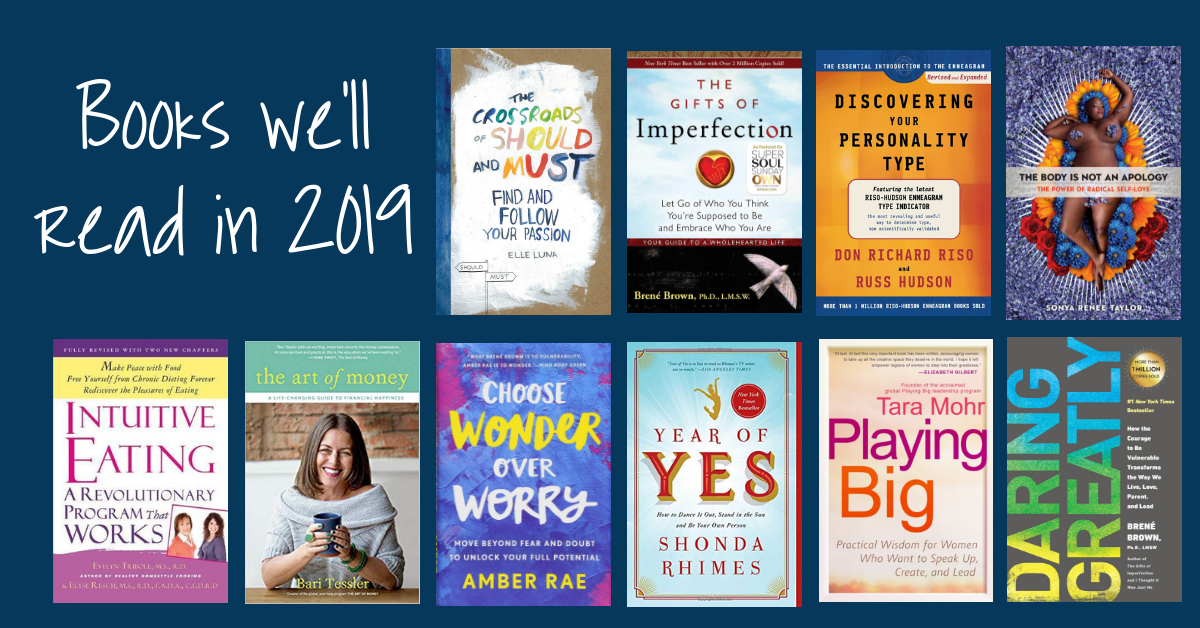 | | |
| --- | --- |
| Month | Topic & book |
| January | Goal setting / intention setting |
| February | Finding your 'musts': The Crossroads of Should and Must, by Elle Luna |
| March | Self-compassion: The Gifts of Imperfection, by Brene Brown |
| April | Who am I?: Discovering Your Personality Type, by Riso & Hudson |
| May | Body image: The Body is Not an Apology, by Sonya Renee Taylor |
| June | Making peace with food: Intuitive Eating, by Tribole & Resch |
| July | Making peace with money: The Art of Money, by Bari Tessler |
| August | Courage/fear: Choose Wonder Over Worry, by Amber Rae |
| September | Boundaries: The Year of Yes, by Shonda Rimes (this is especially good in audiobook!) |
| October | Inner critic: Playing Big, by Tara Mohr |
| November | Leaping forward: Daring Greatly, by Brene Brown |
| December | Integration and reflection |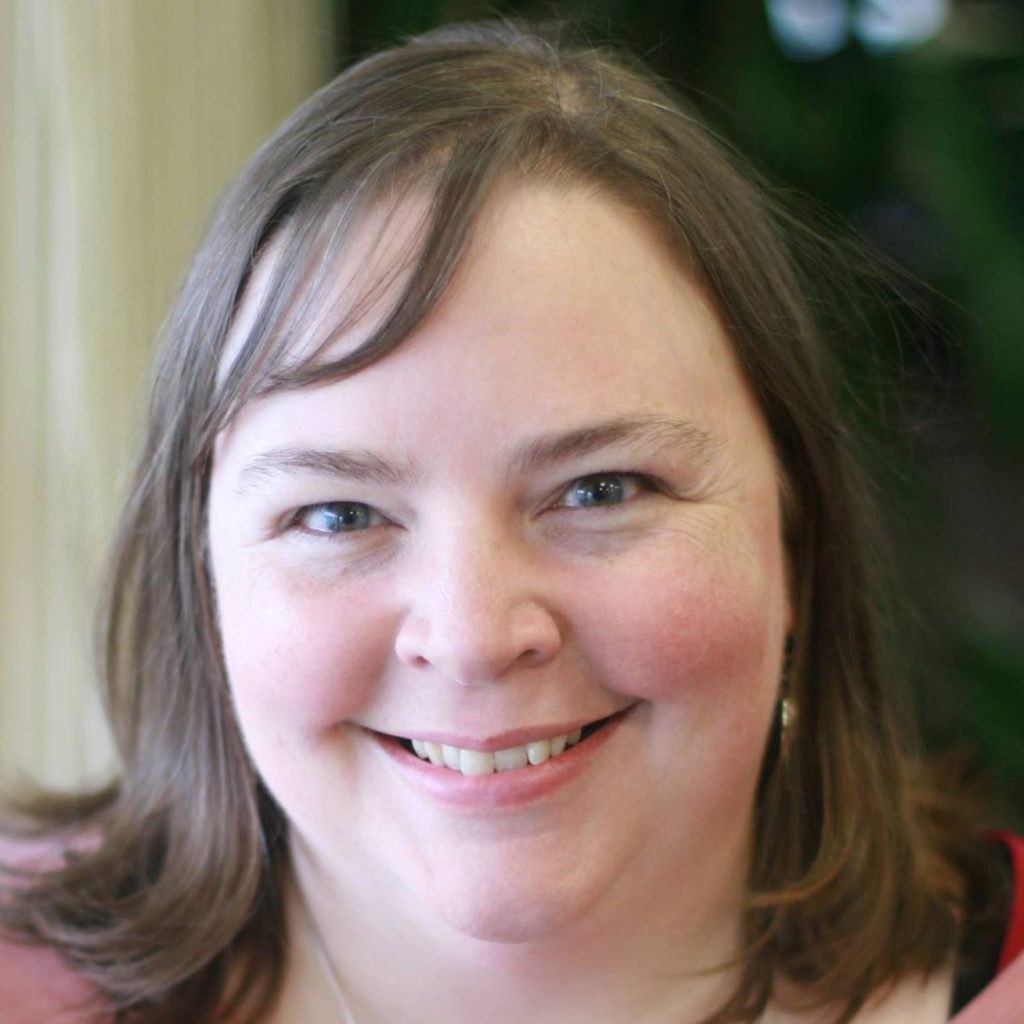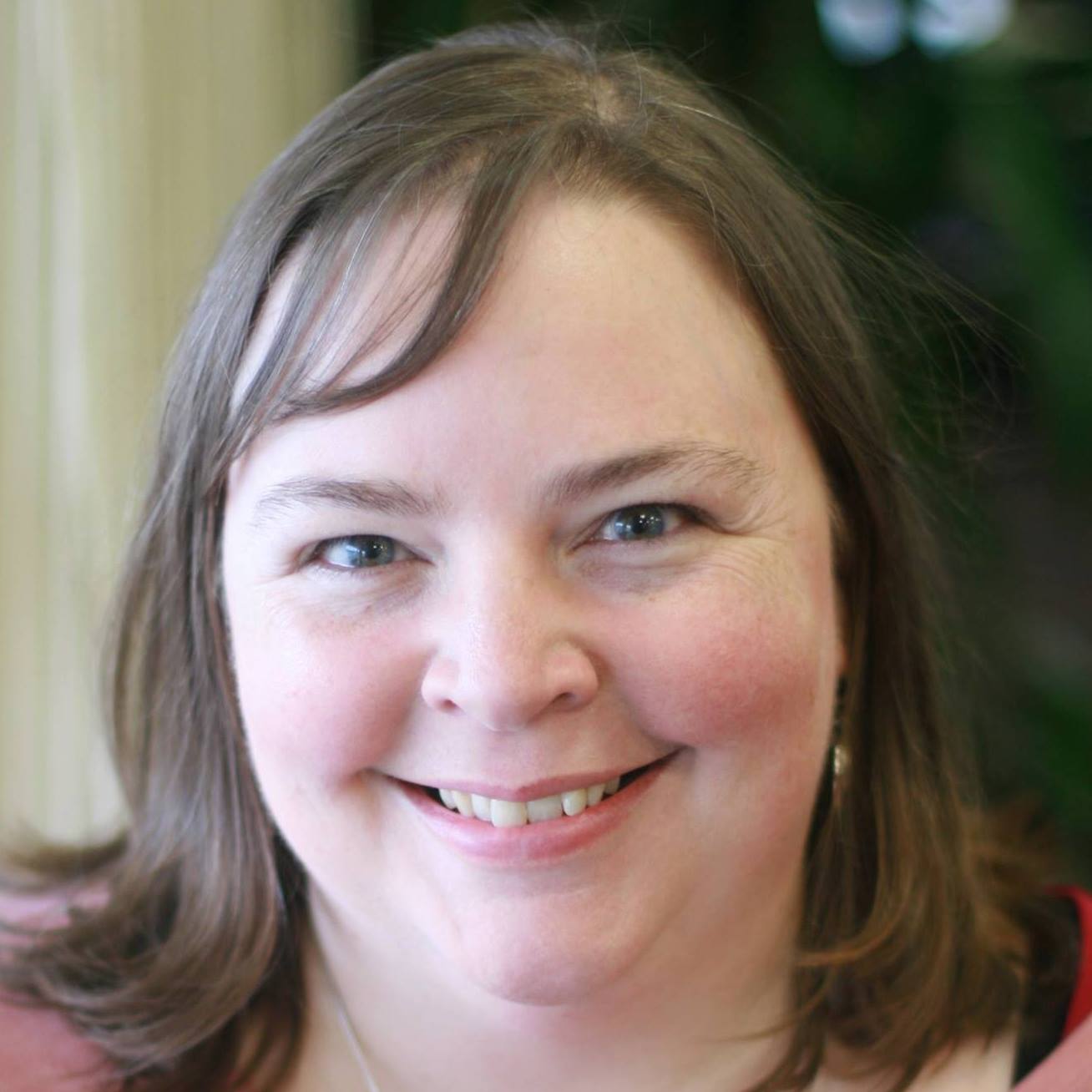 A little about your guide: I'm a yoga teacher, life coach, podcaster, and college professor who values genuine connection and service above all else. I helps women root down into their true callings, then gather the courage to leap to answer those callings.
Fine Print
Payments via PayPal; at time of registration, you'll indicate whether you prefer to pay all now (and get a discount) or spread it over the 12 months of 2019. If you decide to leave the program before February 1st, you can receive a refund on the prorated remainder of the full cost (or cancel subsequent monthly payments). Leaving the program on or after February 1st will still require full payment as agreed at sign-up.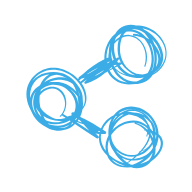 Spread the word!
Refer three friends and your registration (+1 hour of coaching) is FREE!
Group coaching calls will start on January 30th, and will take place on the 2nd and 4th Wednesdays each month through December 11th, from 8:00-9:00 pm Eastern time (5:00-6:00 pm Pacific time). You'll be given information to call in after registration.
Got questions? No worries. Reach out anytime via email: liznorell at gmail dot com.
Ready to do this? Fantastic! I can't wait to have you join us!