Disclaimer: I'm a bit of a Jen Louden #fangirl. It's possible I'd like to be her new BFF… but I promise, that aspiration is a result of reading her book, and not the reason I'm about to gush about it.
In tackling an important but challenging topic, Jen Louden brings a tricky balance of hard-won wisdom, vulnerability, and sass to help inspire women around the world to stop hustling and start listening to the niggling sense, often buried under layers and layers of "alien invaders," that what they truly desire is important, matters, and is attainable.
She doesn't sugar-coat the fact that getting your bother on is going to be hard. She says that there's "always a gap between what you can do now and what you want to do." Living in that gap takes patience and courage and a willingness to be uncomfortable. But when you do? That's where creativity flows, it's where we can find our desire, where we can figure out what is ours to care about.
"Desire," she says, "is a one-word feminist manifesto." Yes, yes, yes it is! There are a whole lot of cultural, emotional, and logistical obstacles — particularly in a world that values performance productivity — to getting to the root of your desires. Desire isn't something you uncover by throwing money at it; it also, uncoincidentally, may not be something that earns you a living. Perhaps my favorite two lines from the book underscore this: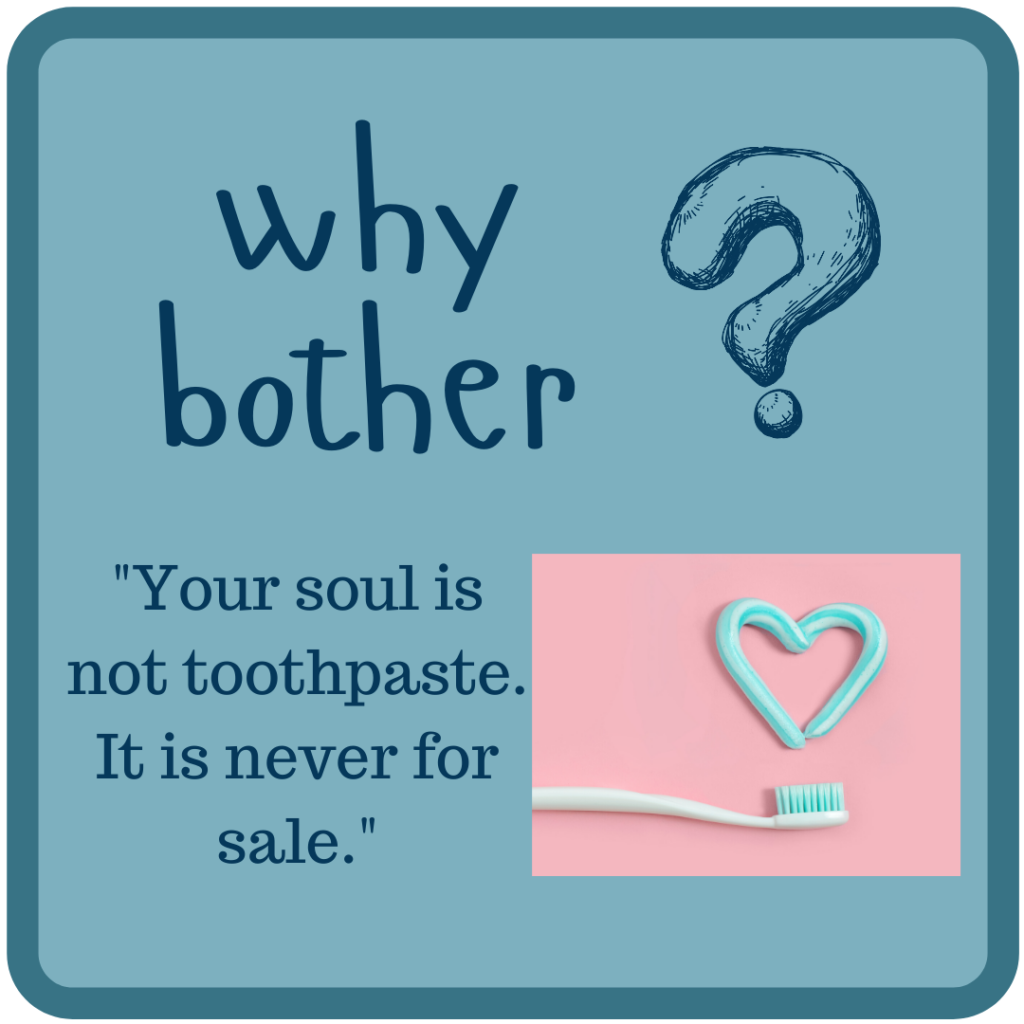 Opening the pages of this book is like discovering, in one place, the best friend who you can trust to tell you the truth, the wise spiritual teacher who grounds you in what's real, and a companion for the trip you're invited to take into the pathways of your own bright, desire-filled, full-of-bother future.
I wholeheartedly recommend this book to anyone — but especially women — who finds herself (himself) drowning in a sea of cultural messages that say you are somehow inadequate (these are, by the way, the "alien invaders" she speaks of). You aren't inadequate. You are enough. You are alive. And you can channel that spark of life by inviting Jen Louden along for the journey. This book will help you do just that.
And it's marvelous. <3
Disclaimer: I received an advanced copy of this book in exchange for my honest opinion.
Pre-order your copy here: http://jenniferlouden.com/why-bother/
PS: I'M SO EXCITED — Jen's going to be on my podcast next week! I can't wait to share this ah-maz-ing conversation with you! Keep an eye on your podcast feed (or my Facebook page); I'll be giving away five copies of her book to people who share the episode on their social media.