I've been getting excited about writing up my annual review of the best books I read last year … this is my fifth such annual review, and I have so much great stuff to share with you this year!
According to Goodreads, I read 139 books, totaling 39,970 pages, in 2019. My reading productivity benefited from all the extra time I reclaimed from not commuting to Chattanooga five days a week for most of the year (thanks (?) #covid…). I spent a lot more time reading on a day-to-day basis … I mean, that's an average of more than 100 pages a day…!! Don't expect those sorts of numbers when I have to commute daily again, future Liz.
But what I do know is that my reading stats have gone W-A-Y up since I started this annual reflection. I attribute this to two things:
Keeping a consistent record in Goodreads has been a huge boon. Making regular updates on the app as I'm reading helps generate a sense of accomplishment and pride. (Doug sometimes asks what he's supposed to say when I exclaim, "I've read 38 books already this year!" Answer: "That's cool!")
I have made it a conscious priority to set aside reading time daily. I don't literally read every single day, but I do read almost every single day. It's a big part of my mental health / self-care regimen; reading calms my mind, soothes my nervous system, and gives me an opportunity to engage my empathy and imagination. In short, it's a vital part of my life!
If you'd like to revisit my past favorites, you can time-travel back to 2019, 2018, 2017, or 2016. But let's get to the good stuff!
Favorite fiction authors discovered this year
Other fiction standouts
The Bookish Life of Nina Hill, by Abbi Waxman, was every bit as swoonsh-worthy as Love Lettering, but as a bonus, Nina's a bookstore owner (eeps!) who has a multitude of quirks that make her oh-so-relatable for this anxiety-ridden reader. I couldn't get enough of this book. I made myself slow waaaaaaaaaaay down while reading, because I couldn't stand the thought of a world without more Nina Hill thoughts in my field of vision. Again, this is a HARD ENDORSE.
Little Fires Everywhere was really, really good. Celeste Ng is an incredibly talented writer, and the book manages to hook you from the very first chapter into the mystery of how, on Earth, this teenage daughter could have set her family's house on fire. The book nudges up against issues of race and socioeconomic status, but it's only occasionally explicit — and then, really only with respect to an adopted infant. NOTE: The Hulu series of the same name makes the racial undertones much, much more explicit. No surprises here — I vastly preferred the book. Still, I appreciated that the series was trying to do something quite different, which it accomplished well. I was really, really glad I ignored the hype on this book and read it anyway (I find hype almost always leads to a disappointing read). And after you read the book / watch the miniseries, go listen to Brene' Brown's interviews with Celeste Ng and with series co-creators/stars Reese Witherspoon and Kerry Washington (who I went to college with, nbd).
I don't know how I feel about this book
Normal People by Sally Rooney left me feeling so confused … but, like, in a mostly good way. I think? My review from Goodreads captures the why: "I could justify giving this book three stars — to be honest, I just didn't really like either of the main characters, and I didn't find the book to be all that enjoyable. There was soooo much that was happening out of view of the reader; there were allusions and subtle nods towards what seemed to me to be important plot points, but we never actually learned what was happening off stage. Or I could justify giving this book five stars — despite the fact that the main characters weren't especially relatable, and there wasn't a 'plot' so much as there were vignettes that described awkward moments between two too-complex-to-capture-in-this-writing-style characters over a span of years — because it was, perplexingly, utterly engrossing and a swift, curious read. I finished it QUICKLY, and I couldn't stop thinking about it. Or maybe three stars IS the right number, because the ending wasn't so much an ending as it was a white space without more words. I don't know what happened, and I really wanted to. But maybe five stars is better, because the ending DID represent a resolution on one of the more troubling aspects of one of the main characters, and perhaps that was the point…? Aw, hell, I just can't decide. Call it four stars, Liz. My point is: This book is a quick and engrossing read, but it probably isn't going to leave you feeling like you went a journey with a clear beginning and clear end. If you need that, skip this one. If you're okay with mystery (I'm clearly not), you'll probably devour this. [Hulu also adapted this as a miniseries, which I found to be less confusing than the book. I read the book first.]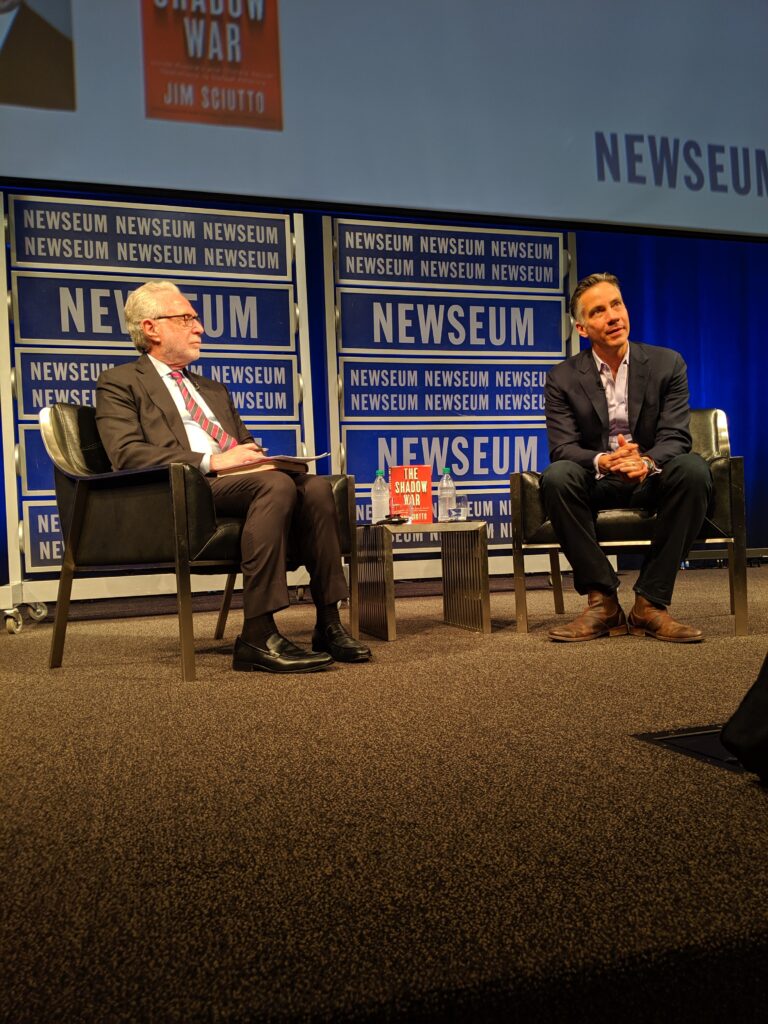 Really thought-provoking nonfiction
Ghosting the News: Local Journalism and the Crisis of American Democracy by Washington Post media columnist Margaret Sullivan is the shortest must-read book of my 2020. Sullivan clearly explains why we should be worried about the utter destruction of local journalism… and offers up some ways to save ourselves from democratic erosion. You just gotta read this book. It's short and well-written and so, so important. Then go watch Hasan Minhaj's Patriot Act episode on journalism. And then subscribe to at least one traditional journalism outfit. (I personally subscribe to the Washington Post, the New York Times, the Atlantic, the New Yorker, and the Chattanooga Times-Free Press.)
The Shadow War: Inside Russia's and China's Secret Operations to Defeat America, by CNN's chief national security correspondent Jim Sciutto, was a harrowing read. I was seriously disturbed by just how little of what Sciutto reports in this book is widely understood by pretty much everyone I know. I was so eager to talk about it with someone I trust, I sent my retired Navy uncle Fred a copy and asked him to read it and call me when he finished. (Still waiting, Fred…) I've given this book recommendation to about 150 students; of the handful who've read it, none have regretted it. Definitely an important read if you want to understand global politics in the 21st century.
The Great Successor: The Divinely Perfect Destiny of Brilliant Comrade Kim Jong-un, by Washington Post reporter Anna Fifield, is an absolutely fascinating look at how Kim Jong-un has consolidated power since he took over the governing of North Korea in 2012, after his father Kim Jong-Il passed away. I've long been fascinated by the hermit kingdom, but I was truly shocked by some of the changes the newest leader of this bizarre (and, to be totally fair, utterly heartbreaking) country has made. [Aside: It also totally freaks me out that he's a year younger than my brother, ok?] This was a well-written and well-reported addition to my collection of North Korea books (you'll see several of these on my past best-loved-books lists…).
Books to make you a better person
Burnout: The Secret to Unlocking the Stress Cycle, by Emily and Amelia Nagoski, honestly feels like one of the most life-changing books I read last year. The critical insight they share is the need to complete the stress cycle. Absent that, you're not ever going to escape burnout. This is just vital. It's science-based, accessible, and required reading. (After you read it, go listen to Brene's conversation with the Nagoski sisters. You know if Mama Brene' is fangirling over a book, it's worth your time.)
No Hard Feelings: The Secret Power of Embracing Emotions at Work, by Liz Fosslien and Mollie West Duffy, was the exactly-right book for me to read at the exactly-necessary time. Fosslien and Duffy helped me process a challenging set of work relationships at a time when I was truly in crisis. I return to the wise nuggets of this book any time I find myself spiraling again. They're also a tremendous, relatable Instagram and Twitter follow. Get this book and read it if you interact with humans in your work. That's basically everyone, right?
The Myth of the American Dream: Reflections on Affluence, Autonomy, Safety, and Power, by D.L. Mayfield … y'all. I had so many feelings over this book. Mayfield is a talented writer with a gift for shining a bright, critical light on the discrepancies between the lessons of Jesus and the way so many (particularly evangelical) Christians live their lives. She does not offer you solutions in this book, nor does she pretend to have them. There is no thesis. She's living in the messy middle, being uber-honest and transparent about her own struggles with faith and Christianity, and she is so, so, so relatable. I've already gifted three copies of this book, and I'll continue sending them to people who I suspect will find her work resonant. If you're wondering if that's you, go read this Instagram post… and if it speaks to you? Just order the damn book, OK? (And tell me so I don't accidentally send you a copy. 'Cause you're probably on my mental list.) She's also a great Instagram and Twitter follow, btw.
Favorite teaching book of 2020
Kevin Gannon's Radical Hope: A Teaching Manifesto made several things clear to me. (1) I wanna be his BFF. (2) I wanna write a book that gets published in this series — and I'm actively working on it. (3) My teaching is radically evolving … and higher ed needs to get on that, like, now. I read this book in May, while away with two precious friends. Roughly 30 pages in, I was already convinced a book club was necessary. I scrambled together a couple dozen faculty and staff colleagues for a summer book club (never before done at my institution, to the best of my knowledge). Kevin (The Tattooed Prof) generously agreed to join us for one of our conversations. I need to believe that those conversations have led to a ripple of teaching evolutions across my campus. I know it has hurried me down a path I was already traveling, thinking about how to (honestly) radically improve the equity and inclusion of my teaching spaces. I'm so, so grateful Kevin exists in this world.
#BlackLivesMatter
The year of George Floyd's murder in Minneapolis gave many of us White folks the necessary kick in the pants to Do The Goddamn Work related to our ignorance around racial justice. I joined a dynamic, motivated, fabulous international group of higher ed folks over the summer to do that together. We read Beverly Daniel Tatum's Why Are All the Black Kids Sitting Together in the Cafeteria (and Other Conversations About Race). I learned so much about racial history in the US from this book, and it was a really great launchpad for subsequent reading, learning, and conversations. I wholeheartedly recommend it.
Austin Channing Brown's book, I'm Still Here: Black Dignity in a World Made for Whiteness, was so, so powerful. It had been on my TBR for a long while (basically since it came out), and over the summer I included it on an extra-credit list of options for my students. One of my Black students that semester shared with me that she'd never read a book written by a Black woman that she could relate to … like, ever. (SIGH.) I bumped it up in my queue and was not disappointed. Then, Mama Brene' interviewed ACB (becauseofcourseshedid). I also hasten to point you to Austin's video series TNQ and work over here. I ordered the Malcontents poster and promptly hung it on my office door. Even though #covid. I want that thing proudly facing the world for basically ever.
Locking Up Our Own: Crime and Punishment in Black America, by former DC public defender James Forman Jr., shook my prior beliefs about mass incarceration. Honestly, I went into reading this book over-confident in what I knew. I. Was. Wrong. Forman won the Pulitzer Prize for General Fiction (2018) for this book, and rightly so; it traces the history of the Black community's support for policies that, upon implementation, would lead to their own persecution. This book isn't suggesting that Black communities should blame themselves … it suggests that we have done a terrible job wrestling with the underlying issues that led to crime and poverty in the first place. This book shatters preconceptions; it's vitally important history if we are to make progress on these pressing issues.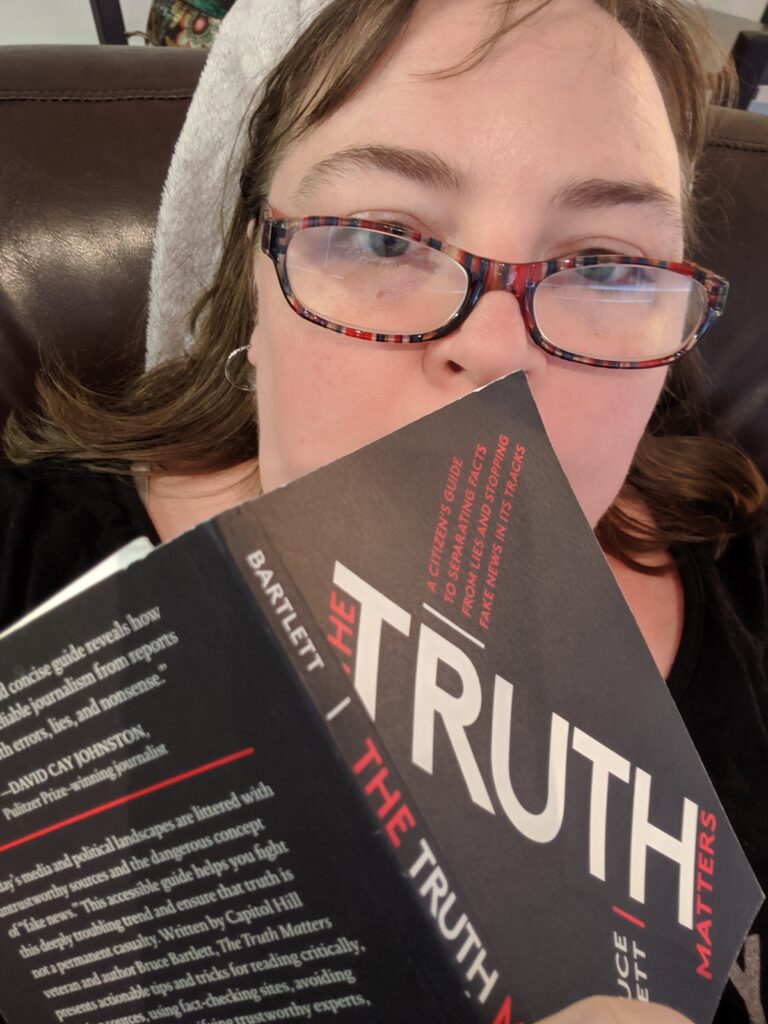 Happy reading in 2021! I'll be back in approximately 365 days with more book recommendations.