When I realized last January that I've never blogged my favorite books of the year, I was horrified, and I immediately put together a few recommendations from 2016. Thankfully, this inspired me to keep much better track of what I read in 2017, and I'm happy to share my favorite reads of last year.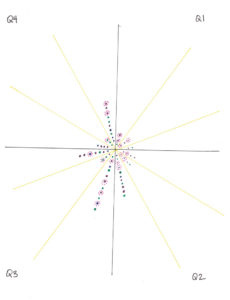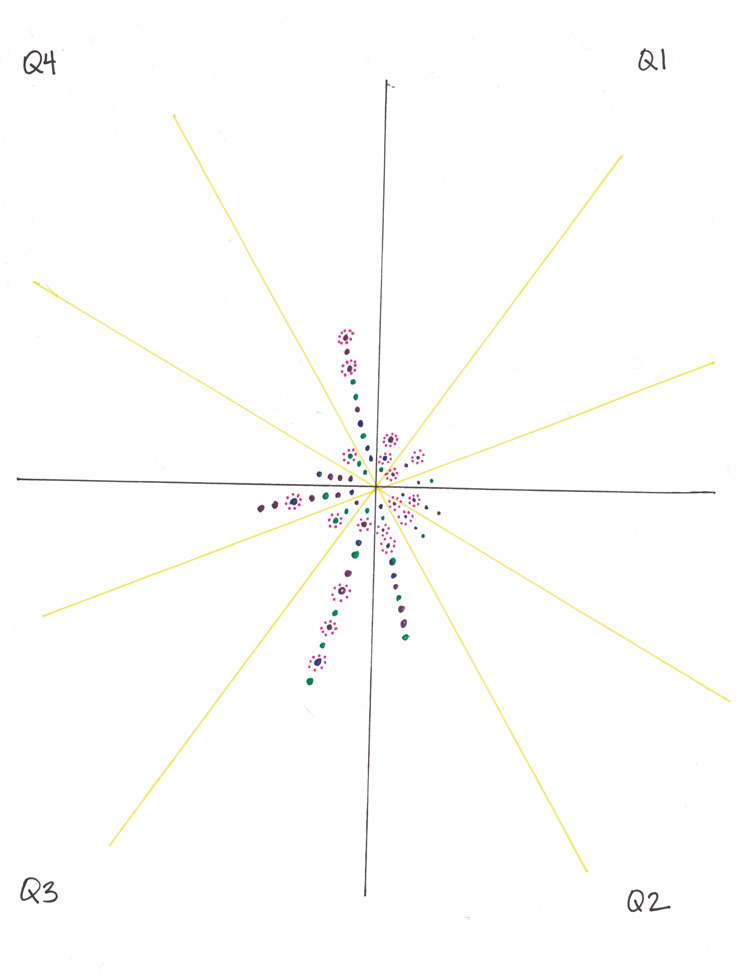 I began the year with an ambitious goal to read 100 books in 2017. I fell far short, clocking in at just 65. These were a mix of Kindle reads (mostly bargain chick lit novels that were unremarkable except that they gave my mind something to decompress with), Audible audiobooks, and traditional printed books, both fiction and nonfiction. I began this best-of-2017 list by reviewing my Excel spreadsheet (#nerdsunite) and creating a nifty visualization of my year in reading (see picture). Clearly, I read in June, July, and December. Not so much the rest of the year. This makes some sense, no?
Without further ado, here are my favorite books I read in 2017 (not, let's be clear, my favorite books published in 2017). There are twenty of them, so pace yourself.
Best Fiction
Commonwealth, by Ann Patchett, was a book club read in June, and it was the best book by Patchett that I've read. Others have described this novel as more autobiographical than her other work, and the characters felt so much more real to me. I really enjoyed it, and I found the story and characters lingered with me long after I put the book down.
Big Little Lies, by Liane Moriarty. Before it was made into an HBO miniseries, I purchased this book (on the Kindle, so it's an eBook best read) because I've adored every Liane Moriarty novel I've read. When Blake, then Doug, binged on the HBO series and wanted me to watch, I knew I had to make reading the book a priority, which I did in August. Once I'd finished, I exclaimed a bit of surprise to Doug about something that happened somewhat late in the book, and he admonished me for spoiling something we don't yet know from the TV series. Whoops. I've only watched one or two episodes of the TV series, but I can assure you that the book is far, far better.
The Fifth Letter, by Nicola Moriarty. To be honest, I probably bought this eBook originally because I thought it was a Liane Moriarty novel, but I gave it a shot even after I realized it was a different Moriarty (side note: Nicola is Liane's younger sister). The thing I loved about The Fifth Letter was how four friends from school reconnected, with all of their baggage and drifting apart, and found a way to become closer. To be sure, it was a bumpy ride, but I really enjoyed this book and couldn't put it down. I read it in November, on roughly day one of Thanksgiving break, when I probably should've been grading. (Whoops.)
Best Nonfiction, International Affairs sub-category
Many of you know that I've become rather immersed in thinking about the most vulnerable in the world over the last two years. Being tasked with teaching World Politics and wanting to do it in a way that keeps my interest did that to me. Here are some of the most moving books I read this year to help me teach this course better.
Best Nonfiction, American politics sub-category
I don't tend to read a lot of polemic political work, but I do enjoy memoir-y books and things that make me imagine a world where people can disagree without hating one another. I long for that.
The Snowden Files, by Luke Harding. I read this only because I realized it was the basis for the Oliver Stone movie, Snowden, and I figured Harding's perspective would be interesting. I was right; this book reads quickly and keeps your interest. I've become rather fond of Harding's writing style. This is a reasonably fair account of Edward Snowden's actions and the results of them. It's less of an advocacy piece than Glenn Greenwald's account (which I enjoyed, particularly the first couple of chapters). Regardless of whether you think Snowden did the right thing, understanding his actions, his stated motivations, and their impacts is critical if you want to have a reasoned debate on the virtues and pitfalls of privacy in a digital age.
Who Thought This Was a Good Idea? And Other Questions You Should Have Answers to When You Work at the White House, by Alyssa Mastromonaco. I listened to this as an audiobook, and I would recommend doing the same. Mastromonaco narrates, and her voice conveys so much more than just the words. This tale of her work as an advance team / logistics planner for President Obama is hilarious, insightful, and just plain fun. I thoroughly enjoyed it. (Far more so, I have to say, than Reggie Love's Power Forward in the same vein.)
Debriefing the President: The Interrogation of Saddam Hussein, by John Nixon. Okay, this book was just plain fascinating. I loved it. Loved isn't strong enough. I found it to be thought-provoking, utterly compelling, and well-written. Nixon is a former CIA senior analyst who was the lead on questioning Saddam Hussein after his capture by American forces. For someone (Hussein) who we thought we understood so well, Nixon reveals how two-dimensional our portrayal of the leader was. I will probably read this book several more times over the rest of my life. It was just a wonderful little reminder of how people are almost always more complex than our soundbite-infused media world typically can convey (says the recovering journalist). (Read my blog about this book.)
Three Languages of Politics, by Arnold Kling. You can buy this book, but you can also read it for free as an eBook from Libertarianism.org. The short book sets out a theory of the three dominant themes in political discourse and how they prevent us from ever really having a useful conversation. Kling argues that conservatives emphasize Western values and moral virtues/traditions over those who are indifferent to these things; liberals/progressives emphasize the protection of the oppressed and the under-privileged; libertarians speak in terms of individual rights over government intrusion on personal choice. When we take an issue and approach it with these different 'languages,' we talk right past one another. It's a great, resonant, and timely read, and one I encourage picking up.
Best Nonfiction, everything else sub-category
There was a time not that long ago when 90% of what I read was fiction, but as you can see … times have changed! Here are a few other nonfiction books I read and loved this year.
Honorable Mention (not on graph): Best Chick-Lit Series
There were many great contenders, but I give this to the Willoughby Close series by Kate Hewitt. There were five books in this series, and I devoured each of them over the summer at breakneck speed. Highly recommended for those who like breezy and heartwarming "women's fiction."